Opening Hours:
Mon 8:00am - 6:00pm
Tue 8:00am - 6:00pm
Wed 8:00am - 6:00pm
Thu 8:00am - 7:00pm
Fri 8:00am - 6:00pm
Sat 9:00am - 5:00pm
Sun 10:00am - 4:00pm

7th April :

CLOSED

8th April :

10am - 4pm

9th April :

10am - 4pm

10th April :

10am - 4pm

7th April :

CLOSED

8th April :

10am - 4pm

9th April :

10am - 4pm

10th April :

10am - 4pm

7th April :

CLOSED

8th April :

9am - 5pm

9th April :

10am - 4pm

10th April :

10am - 4pm

7th April :

CLOSED

10th April :

11am - 5pm

25th April :

CLOSED

7th April :

CLOSED

8th April :

9am - 5pm

9th April :

CLOSED

10th April :

10am - 4pm

7th April :

CLOSED

8th April :

10am - 4pm

9th April :

CLOSED

10th April :

10am - 4pm

25th April :

1pm - 5:30pm

7th April :

Closed

8th April :

10am - 4pm

9th April :

10am - 4pm

10th April :

10am - 4pm

25th April :

1pm - 6pm

26th January :

11am - 5pm

13th March :

10am - 5pm

7th April :

CLOSED

10th April :

10am - 5pm

7th April :

CLOSED

9th April :

10am - 4pm

10th April :

10am - 4pm

25th April :

CLOSED

7th April :

CLOSED

8th April :

10am - 4pm

9th April :

10am - 4pm

10th April :

10am - 4pm

7th April :

CLOSED

8th April :

10am - 4pm

9th April :

CLOSED

10th April :

10am - 4pm

25th April :

1pm - 5:30pm

7th April :

CLOSED

8th April :

10am - 4pm

9th April :

10am - 4pm

10th April :

10am - 4pm

7th April :

CLOSED

9th April :

CLOSED

10th April :

10am - 4pm

25th April :

1pm - 5pm

7th April :

CLOSED

8th April :

10am - 4pm

9th April :

10am - 4pm

10th April :

10am - 4pm

7th April :

CLOSED

8th April :

10am - 4pm

9th April :

10am - 4pm

10th April :

10am - 4pm

7th April :

CLOSED

8th April :

10am - 4pm

9th April :

10am - 4pm

10th April :

10am - 4pm

7th April :

CLOSED

8th April :

10am - 4pm

9th April :

10am - 4pm

10th April :

10am - 4pm

7th April :

CLOSED

8th April :

10am - 4pm

9th April :

CLOSED

10th April :

10am - 4pm

25th April :

1pm - 5:30pm

7th April :

CLOSED

8th April :

9am - 5pm

9th April :

CLOSED

10th April :

10am - 4pm

7th April :

CLOSED

8th April :

10am - 4pm

9th April :

10am - 4pm

10th April :

10am - 4pm

7th April :

CLOSED

8th April :

10am - 4pm

9th April :

10am - 4pm

10th April :

10am - 4pm

7th April :

CLOSED

8th April :

10am - 4pm

9th April :

10am - 4pm

10th April :

10am - 4pm

7th April :

CLOSED

8th April :

10am - 4pm

9th April :

10am - 4pm

10th April :

10am - 4pm

7th April :

CLOSED

8th April :

10am - 4pm

9th April :

10am - 4pm

10th April :

10am - 4pm

7th April :

CLOSED

8th April :

10am - 4pm

9th April :

10am - 4pm

10th April :

10am - 4pm

28th March :

WORKSHOP CLOSED

7th April :

CLOSED

8th April :

9am - 5pm

9th April :

10am - 4pm

10th April :

10am - 4pm

7th April :

CLOSED

8th April :

10am - 4pm

9th April :

10am - 4pm

10th April :

10am - 4pm

25th April :

CLOSED

7th April :

CLOSED

8th April :

9am - 5pm

9th April :

CLOSED

10th April :

10am - 4pm

25th April :

1pm - 6pm

7th April :

CLOSED

8th April :

10am - 4pm

9th April :

CLOSED

10th April :

10am - 4pm

25th April :

1pm - 6pm

7th April :

CLOSED

8th April :

10am - 4pm

9th April :

10am - 4pm

10th April :

10am - 4pm

7th April :

CLOSED

8th April :

10am - 4pm

10th April :

10am - 4pm

7th April :

CLOSED

8th April :

9am - 5pm

9th April :

CLOSED

10th April :

11am - 5pm

25th April :

12pm - 5pm

7th April :

CLOSED

10th April :

10am - 4pm

25th April :

CLOSED

7th April :

CLOSED

8th April :

9am - 5pm

9th April :

CLOSED

10th April :

11am - 5pm

13th March :

10am - 4pm

7th April :

CLOSED

8th April :

10am - 4pm

10th April :

10am - 4pm

7th April :

CLOSED

8th April :

9am - 5pm

9th April :

CLOSED

10th April :

11am - 5pm

7th April :

CLOSED

8th April :

10am - 4pm

9th April :

10am - 4pm

10th April :

10am - 4pm

7th April :

CLOSED

8th April :

10am - 4pm

9th April :

10am - 4pm

10th April :

10am - 4pm

7th April :

CLOSED

8th April :

10am - 4pm

9th April :

CLOSED

10th April :

10am - 4pm

25th April :

1pm - 5pm

7th April :

CLOSED

8th April :

10am - 4pm

9th April :

10am - 4pm

10th April :

10am - 4pm

7th April :

CLOSED

8th April :

10am - 4pm

9th April :

CLOSED

10th April :

10am - 4pm

25th April :

1:30pm - 6pm

7th April :

CLOSED

8th April :

9am - 5pm

9th April :

10am - 4pm

10th April :

9am - 5pm

7th April :

CLOSED

8th April :

9am - 5pm

9th April :

CLOSED

10th April :

11am - 5pm

25th April :

12pm - 5pm

26th January :

10am - 4pm

7th April :

CLOSED

8th April :

10am - 4pm

9th April :

10am - 4pm

10th April :

10am - 4pm

7th April :

CLOSED

9th April :

CLOSED

10th April :

10am - 4pm

25th April :

1pm - 5pm

7th April :

CLOSED

8th April :

9am - 5pm

9th April :

10am - 4pm

10th April :

10am - 4pm

25th April :

10am - 4pm

1st May :

10am - 4pm

7th April :

CLOSED

8th April :

10am - 4pm

9th April :

10am - 4pm

10th April :

10am - 4pm

25th April :

12:45pm - 6pm

7th April :

CLOSED

9th April :

CLOSED

10th April :

11am - 5pm

7th April :

CLOSED

8th April :

10am - 4pm

9th April :

10am - 4pm

10th April :

10am - 4pm

7th April :

CLOSED

10th April :

11am - 5pm

7th April :

CLOSED

8th April :

10am - 4pm

10th April :

10am - 4pm

13th March :

11am - 5pm

7th April :

CLOSED

8th April :

11am - 5pm

9th April :

CLOSED

10th April :

11am - 5pm

25th April :

12pm - 5pm

7th April :

CLOSED

8th April :

10am - 5pm

9th April :

CLOSED

10th April :

10am - 4pm

25th April :

1pm - 6pm

7th April :

CLOSED

10th April :

11am - 5pm

25th April :

11am - 5pm

13th March :

10am - 4pm

7th April :

CLOSED

8th April :

10am - 4pm

10th April :

10am - 4pm

7th April :

CLOSED

8th April :

10am - 4pm

9th April :

10am - 4pm

10th April :

10am - 4pm

7th April :

CLOSED

9th April :

11am - 5pm

10th April :

11am - 5pm

25th April :

CLOSED

Workshop Bookings
Book A Service Now
Ipswich Bike Shop
99 Bikes Ipswich is located on East Street, on the south side of the bridge in the old Radio Rentals building. Our bike shop has a huge range of bicycles, scooters bike parts, indoor trainers, cycling apparel, car racks, nutrition and everything else you could need. As a recognised e-bike expert store the staff have extensive training and one of the best ranges of electric bikes in the Brisbane area. Our professional bike mechanics are on-site, offering servicing and repairs on all types of bikes including road, kids, mountain, and everything in between. Open 7 days a week, with late trading until 7:00pm on Thursdays, and workshop drop-off from 8:00am on weekdays, 9:00am on Saturdays and 10:00am on Sundays. 99 Bikes offers the guaranteed best price on bikes, parts, clothing and accessories from world-leading brands such as Merida, Norco, Cube, BMC, Shimano, Wahoo, Garmin, Yakima and more. 99 Bikes is the bike shop for riders in Ipswich and surrounding areas, offer the biggest range of bikes at the best price.
Meet the Team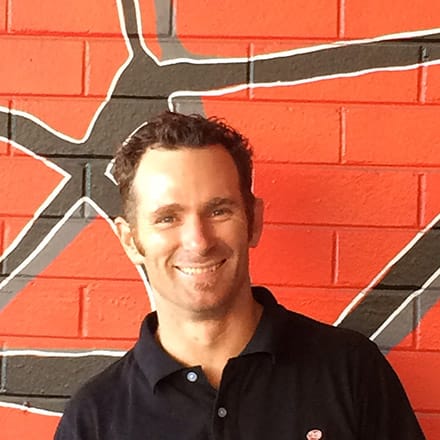 Name: Tim
Role: Team Leader
Expertise: Downhill, Enduro and BMX Race.
What do you love about bikes?: Adrenaline, challenging myself to improve, hitting big jumps, all types of different styles of riding, DH, BMX and street.
Email: tl.ipswich@99bikes.com.au
Name: Anthony
Role: Sales Consultant
Expertise: Triathlon, single speed bikes and casual mountain biking.
What do you love about bikes?: They are the perfect opportunity for getting out and about with ease and enjoying the sights.

Name: Tiffany
Role: Sales Consultant
Expertise: Hardtail MTBs
What do you love about bikes?: I love the freedom you get with cycling, being able to explore new places on a bike is something you have to experience first hand.

Name: Brayden
Role: Sales Consultant
Expertise: Road Bikes and Freestyle BMX.
What do you love about bikes?: I love the wind in your hair, the freedom and the enjoyment that comes with being out and one with nature while riding.

Name: Robert
Role: Workshop Team Leader
Expertise: MTB, E-Bikes, E-Scooters, BMX
What do you love about bikes?: I love repairing bikes that have been sitting neglected, restoring them to their former glory and upgrading bikes to to better suit their rider's needs as they learn and progress.

Shop Expertise & Services
e-Bike Expert Centre
This shop is staffed with trained e-bike specialists, a comprehensive range of e-bikes to choose from, and e-bikes ready for a 24 hour demo. Learn more »
Finance Options
Ride now, pay later with simple, fast and flexible payment solutions from zipMoney. Apply online in less than three minutes. Learn more »
Bike Fitting
The perfect bike deserves the perfect fit. Each new bike comes with a free assessment on our professional bike fitting jig. Learn more »
Maintenance Classes
Learn the basics of how to maintain your bike, how to change a tube, and how to keep your bike clean. Classes are free for Club 99 members. Learn more »
Ipswich BMX Club
99 Bikes Ipswich are proud sponsors of the Ipswich West Moreton BMX Club.